SEGMENT 1: GERON RAINS, SALTON SEA, COFFEE FLIGHT CASES
On our tour of the Shure factory we got to go into an anechoic chamber. Took a little detour on our way from Phoenix to Los Angeles and stopped at Bombay Beach on the Salton Sea. Danny and Geron are starting a new electronic duo. The 4th pic is the cover of their debut album. Geron carries an entire Pelican case for just coffee paraphernalia. These are Geron's uncles palm trees - you've probably seen them everywhere.
SEGMENT 2: MUSIC
Here's the Blake Mills track we were talking about Geron using for flashing the PA.
Bill Withers, "Use Me". Around 2:40 are the claps that only occur in that section.
Couldn't find the footage we were talking about where John Coltrane is literally steaming on stage. If anyone does please tweet it to us. Here is the album A Love Supreme:
SEGMENT 3: MUSIC BUSINESS
One of the perks of frequent flyer status is access to lounges. Not sure how Mo hasn't been kicked out yet: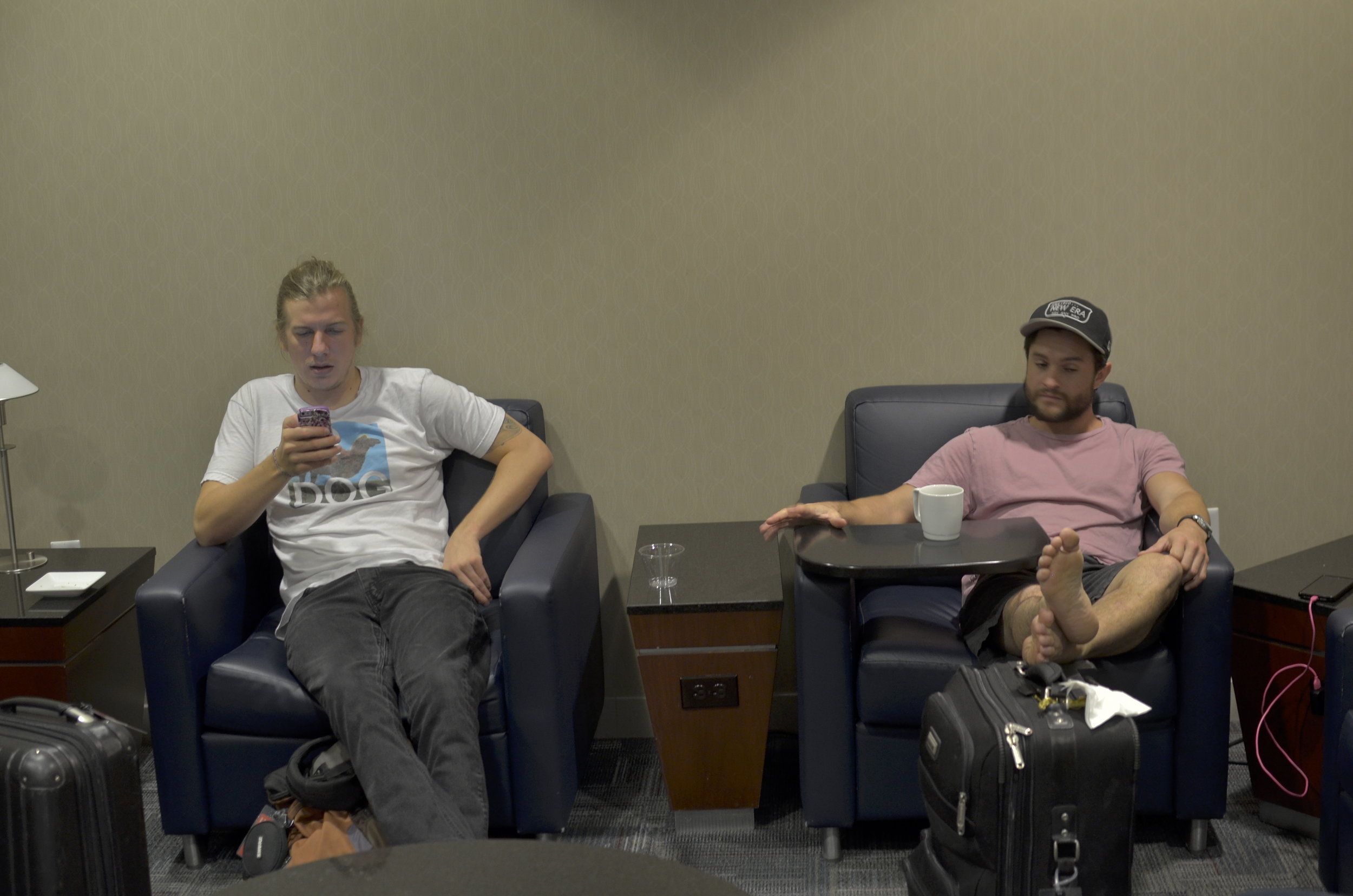 SEGMENT 4: MEMBER BERRIES
SEGMENT 6: "WHAT'S IT LIKE PLAYING IN A BAND WITH YOUR BROTHERS?"
"Road Brothers"